Profile of Gavin Oudit, MD, PhD, FRCPC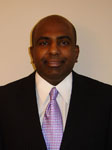 Assistant Professor, Department of Medicine
Clinician-Scientist, Mazankowski Alberta Heart Institute
AHFMR Clinician Investigator
Faculty Member, TORCH Program
460 Heritage Medical Research Center
University of Alberta
Edmonton, Alberta
Canada T6G 2S2
Tel: 780.407.8569
Fax: 780.407.6452
gavin.oudit@ualberta.ca
Research
He completed his BSc, MSc and MD studies at the University of Toronto. He then embarked on his training in Internal Medicine and the Clinician-Investigator Program of the Royal College of Physicians and Surgeons of Canada, followed by completion of training in Adult Cardiology all at the University of Toronto. He completed a four-year post-doctoral fellowship in the molecular biology of heart failure and well as participating in the TACTICS program. He is board certified in Internal Medicine and Adult Cardiology.
His clinical activity places a primary emphasis on Heart Failure. He is also involved in the Consult Service, Ward Cardiology and CCU care. My heart failure clinic includes patients with iron-overload cardiomyopathy, Fabry's disease, metabolic disorders and idiopathic dilated cardiomyopathy. His research activities are diverse with a primary emphasis on Heart Failure and Arrhythmias. We are elucidating the molecular and cellular underpinnings of heart failure while also studying vascular and kidney diseases. The overall theme is translational. I am also spearheading the Explanted Heart Program at the Mazankowski Alberta Heart Institute. His research is currently being funded by major research organizations such as the Canadian Institute of Health Research (CIHR), Heart and Stroke Foundation of Canada (HSFC), Canadian Diabetes Association (CDA) and Alberta Heritage Foundation for Medical Research (AHFMR).
He is a full member of Canadian Cardiovascular Society (CCS), American College of Cardiology (ACC) American Heart Association (AHA), European Society of Cardiology (ESC), Heart Failure Society of America (HFSA) and the Heart Failure Association of the ESC. He is an external reviewer for multiple journals including American Journal of Physiology and Cardiovascular Research and for granting agencies including CIHR. He is an active review committee member for the Heart and Stroke Foundation of Canada.