Profile of David Ross, MD, FRCSC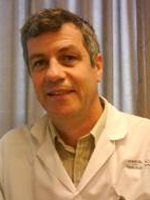 Clinical Professor
Cardiac Surgeon
University of Alberta
Edmonton AB T6G 2S2

Tel: 780.407.8047

david.b.ross@capitalhealth.ca






Born in Southern Ontario, Dr. Ross graduated from medical school at the University of Toronto. Following internship at McGill, he was a GP anesthetist in Northern Ontario for two years before undertaking General Surgery followed by Cardiovascular & Thoracic Surgery training at Dalhousie University in Halifax. This was followed by two years of fellowship training in congenital cardiac surgery at the Hospital for Sick Children in Toronto and at the Royal Brompton National Heart Hospital in London, UK. After eight years in practice in Halifax, he relocated to Edmonton in 2001 to assist with the expansion occurring in the Stollery's congenital cardiac surgery program.
Dr. Ross performs both adult and pediatric cardiac surgery. His professional interests include education and research. He was the Chair of the RCPSC Cardiac Surgery Specialty Committee from 2000 to 2006 and Vice Chair of the Examination Board from 1999-2001. He currently is responsible for undergraduate education and research for the Division of Cardiac Surgery. His research interest is in the causes of failure of human valves used in children's heart surgery.
Married with twin 19 year olds, he spends his spare time skiing, canoe-tripping, flying his light airplane, trying to learn to fly-fish and trekking in mountainous areas.